East Side
Liquor Company
Vernon, British Columbia's Favorite Liquor Store!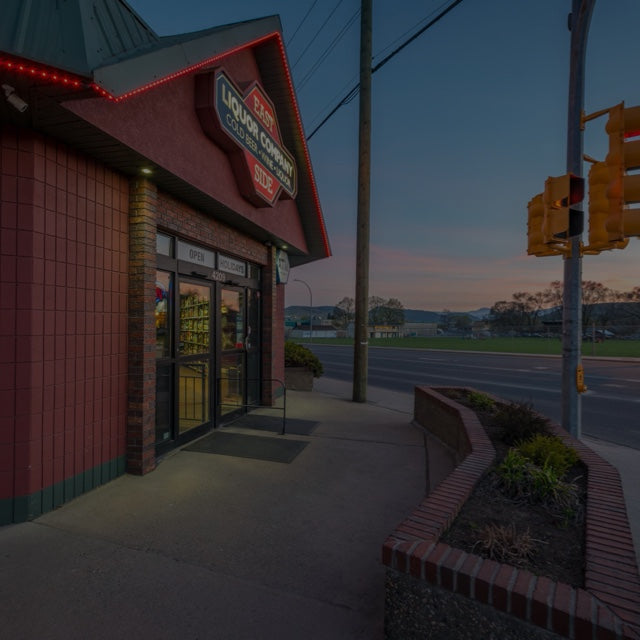 Open Every Day
Our Vernon, British Columbia liquor store is open every single day of the year including weekends and statutory holidays! When you need cold beer, wine & spirits, East Side Liquor Company has you covered! Check out our huge selection of BC Craft Beers!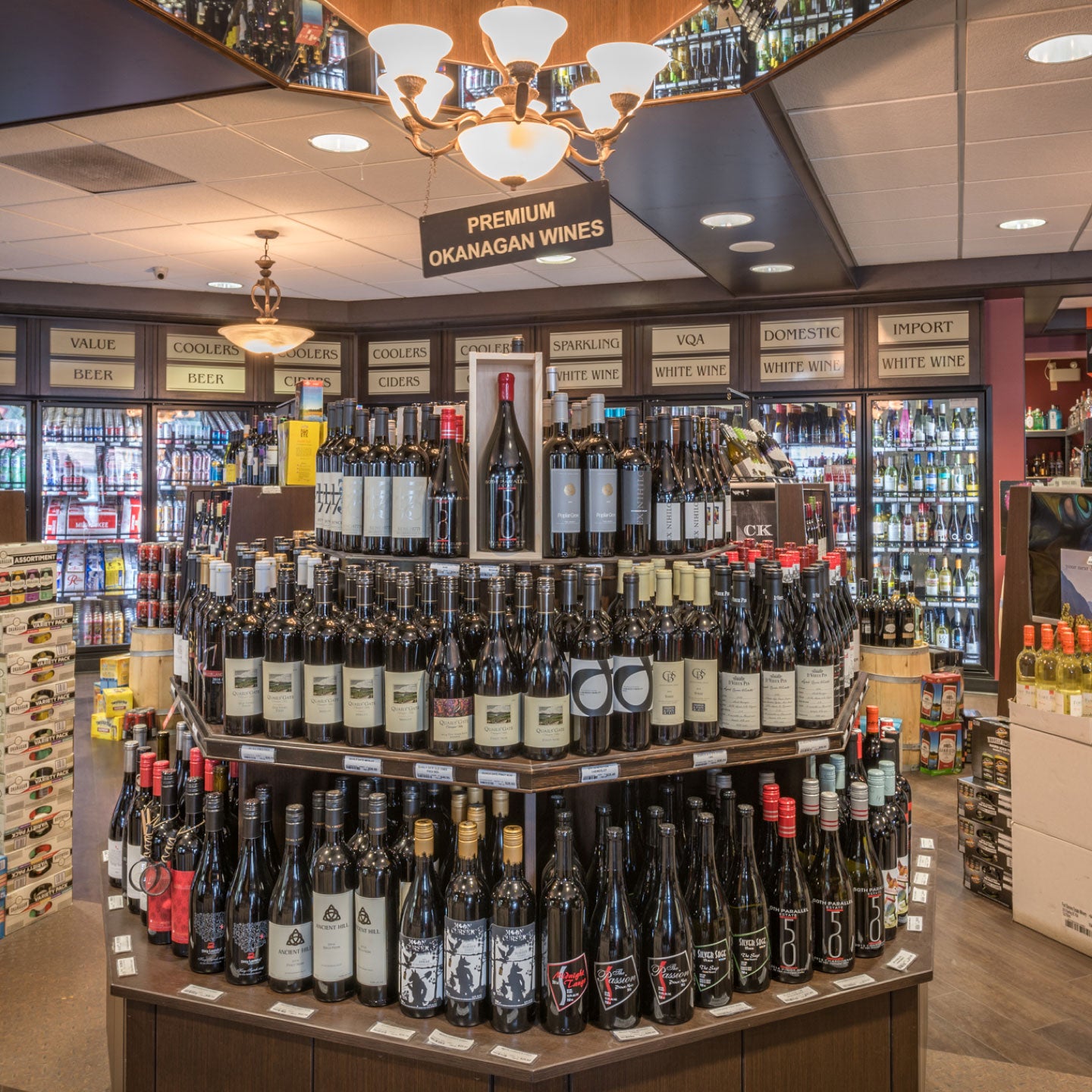 Convenient Location
East Side Liquor Company is conveniently located in the heart of Vernon, British Columbia at 4209 27th Street. With plenty of parking, we make it easy for you to pick up your favorite beverage!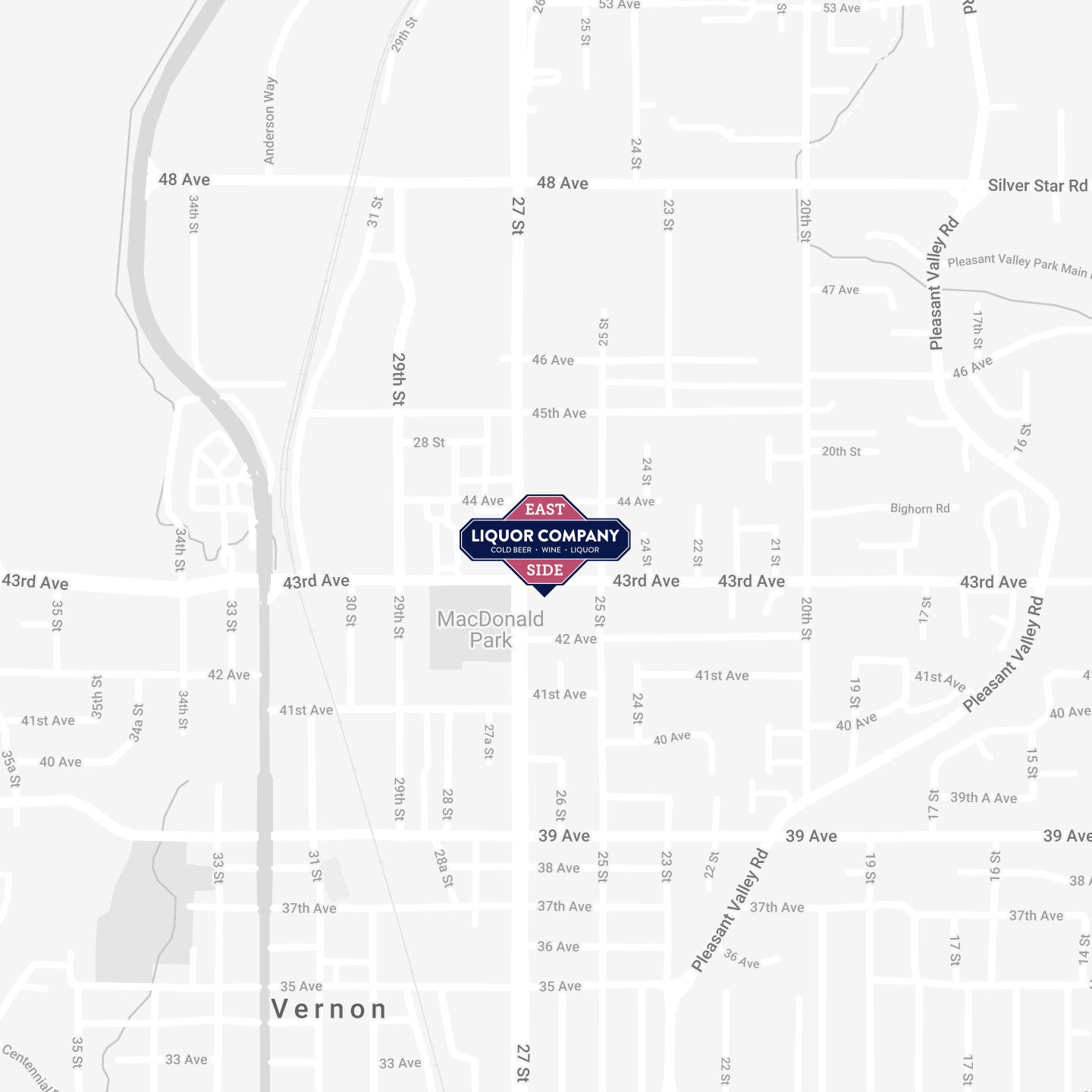 Large Selection of Local Wines & Spirits
Check out our huge selection of Okanagan VQA Wines, BC craft beers, and Spirits! With our great pricing, and friendly staff you will want to come over for a visit! Follow us online for new products, news, and great articles!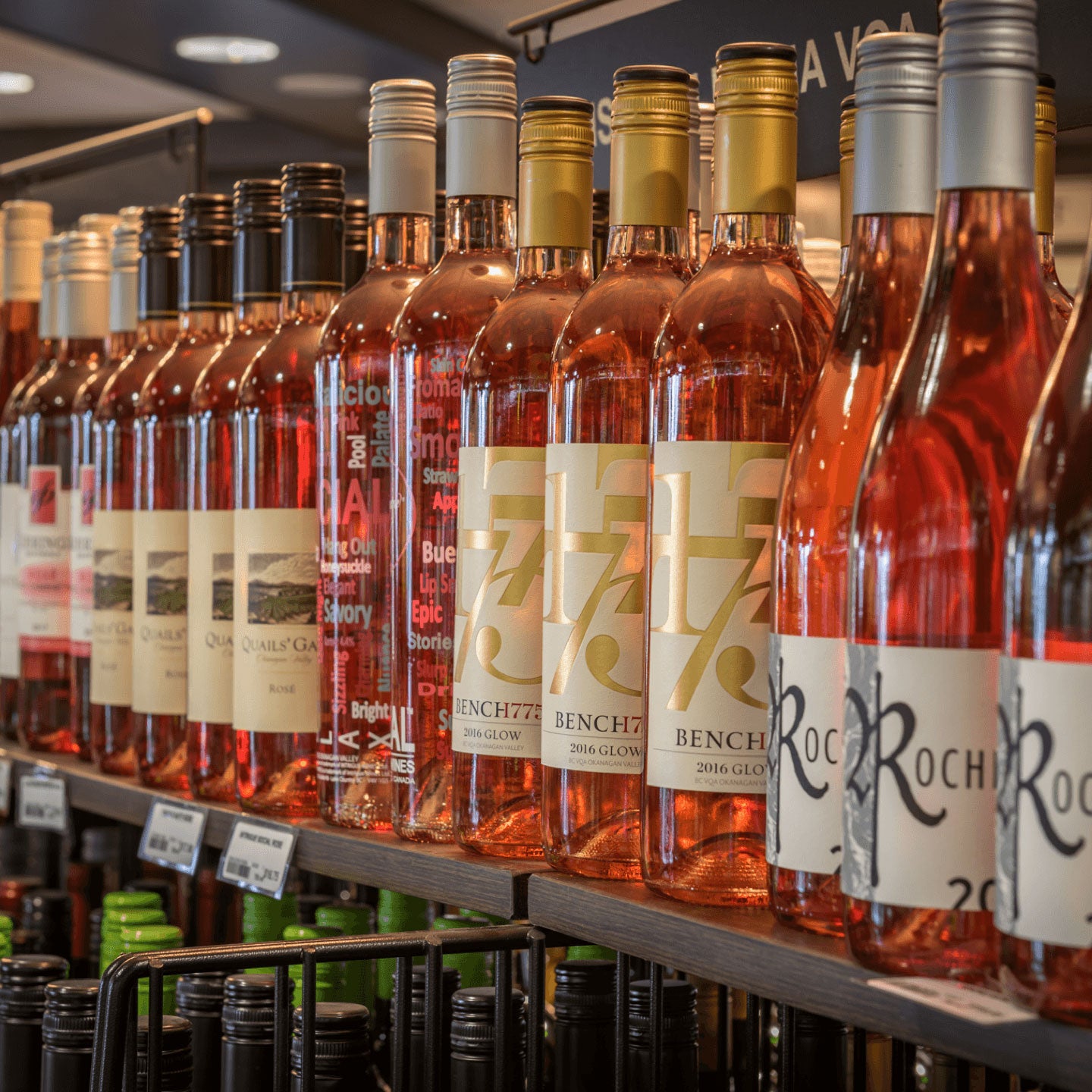 Friendly Staff
The management and staff of the East Side Liquor Company are committed to giving excellent customer service while providing a unique and enjoyable shopping experience! Conveniently located on the corner of 27th St. and 43rd Ave in the heart of Vernon BC, we offer plenty of parking, catering to work trucks, large campers, and vehicles that may be towing their toys!

We invite you to come and explore the vast selection of cold beer, wine, and spirits from all over the world. It is, however, the amazing selection of BC V.Q.A. wines, hand-crafted beer, and ciders, as well as spirits from our local distilleries that set us apart from many liquor stores in the Okanagan.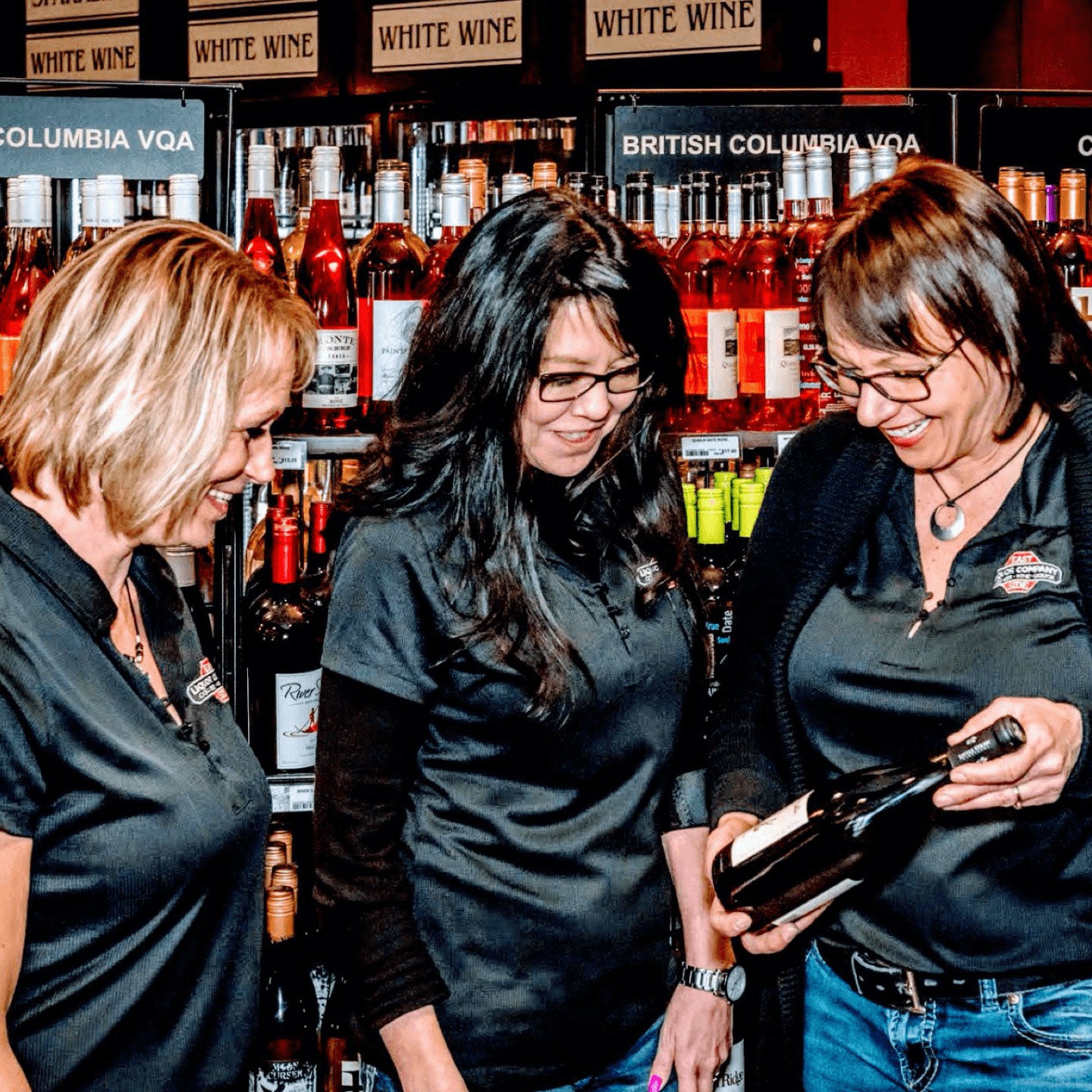 Why Choose Us?
The East Side Liquor Company is dog-friendly. Bring your furry friend in for a visit as you browse the amazing selection and they will always receive a treat. (No purchase necessary and tricks are appreciated but not expected!) 😉

At the East Side Liquor Company, we also offer gluten-free and Organic options as well as de-alcoholized beers, ice and mix. Our superior craft selection changes almost daily, encouraging our customers to experience something new each and every visit! With in-house tastings offered most weekends, we offer an opportunity to try something new! Meet with the pros & industry reps before making your final purchase.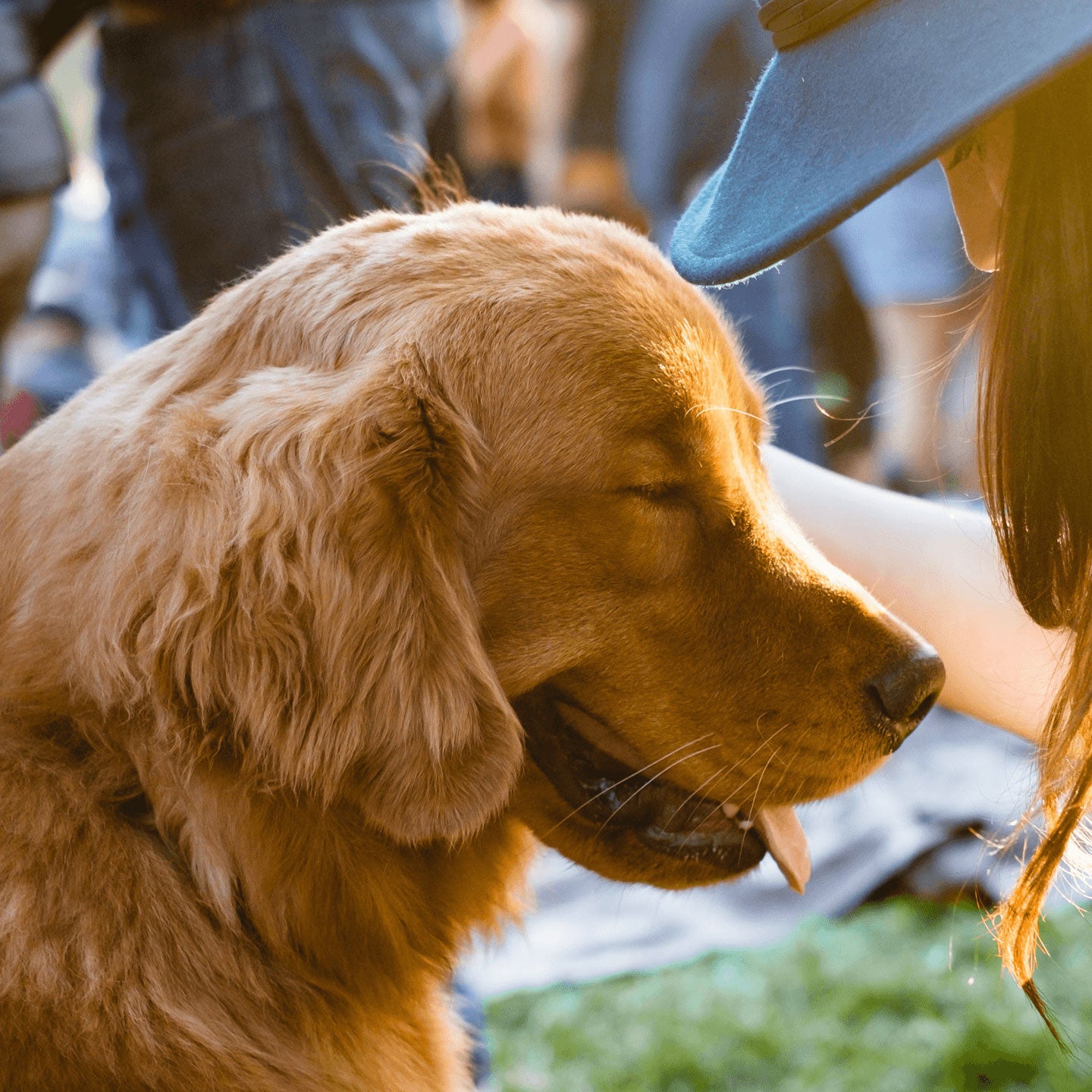 Take A Look Around
Cold beer. A huge selection of wines and local spirits. Come and say hello! Are you visiting from outside the Okanagan Valley? Come and see why we are Vernon, British Columbia's favorite liquor store.